Drone Show Creator V1.5.19 released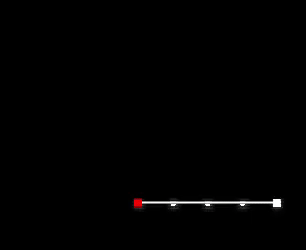 A new vesion has been released with a lot of improvements.
Path clip: A new type of clip is added. This new clip allows to create more advanced figures using bezier-curves. After creating the curve it is possible to select how many drones need to fill the curve.
Tween indicator:


When connecting clips it is now visible if the number of drones between the clips agree. The dot at the end of the clip is now red when there are more (or less) drones between the start clip(s) and end clip(s).
Background computations: More of the calculations now happen on the background thread. As a result navigating through the timeline now feels more responsive.
Small fixes
- The action screen of tweens now show percentage instead of meaningless time of 100 minutes.
- There is now a menu item to scale the drones in action popup.
- The about dialog now shows the current update channel (beta / release).
Bugs
- Fixed crash when editing a figure and undo'ing before the creation that figure.
- Fixed X/Y scale being flipped in the settings.
- Fixed adding drones in figures that have different dimension to the project size.
- Fixed bug where tweens weren't adjusted in a "scene clip" when that scene was adjusted.
- Fixed bug where it wasn't possible to select a specific drone when editing the actions of a tween.
- Don't update the 2D ui when the canvas isn't active. Resulting in the current active ui being overwritten.
- Fixed bug when creating snapshot that could result in crashes when using undo.